Dr Prashant Yadav the Director of the clinic and the Chief Operating Surgeon is a renowned and reputed cosmetic surgeon of International class with practical, authentic and extensive experience and proficiency in this thrilling field.

What is an eyebrow transplant and why you should opt for this procedure?
Eyebrows are essential in framing the face and defining one's overall appearance. They can enhance the eyes' shape, balance facial features, and communicate emotions. Therefore, well-groomed and shaped eyebrows can have a significant impact on one's overall look and can be cosmetically important. Many people have thin and sparse brows that they are insecure about. Traditionally, the treatment for thin or sparse brows has been to use makeup to "fill in" the brow hairs. However, there is growing interest in a more permanent solution: brow transplantation. A brow transplant is performed by a cosmetic or plastic surgeon using your own hair that gives you long-lasting results that look natural.
Eyebrow Hair loss Reasons
Above reasons can create the need of eyebrow hair loss treatment.
Who should opt for an eyebrow transplant?
An eyebrow transplant is typically recommended for individuals who have lost their eyebrows due to genetics, over-plucking, or other medical reasons, such as chemotherapy. It may also be an option for those who have naturally sparse eyebrows and wish to enhance their appearance.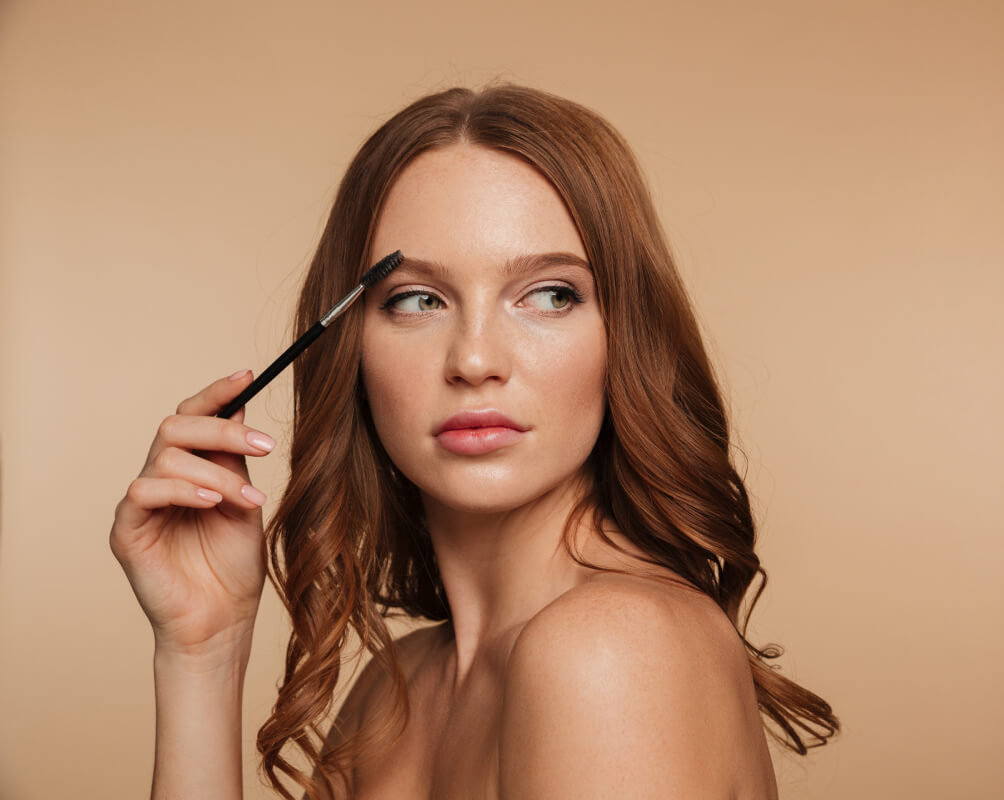 What is the procedure for an eyebrow transplant at the Dezire clinic?
Dezire Clinic is a renowned hair transplant clinic in India that offers eyebrow transplant procedures. Here are the general steps involved in an eyebrow transplant procedure at Dezire Clinic:
What precautions are important after an Eyebrow transplant procedure?
After an eyebrow transplant, it's important to follow specific precautions to ensure proper healing and optimal results. Here are some common precautions typically recommended after an eyebrow transplant: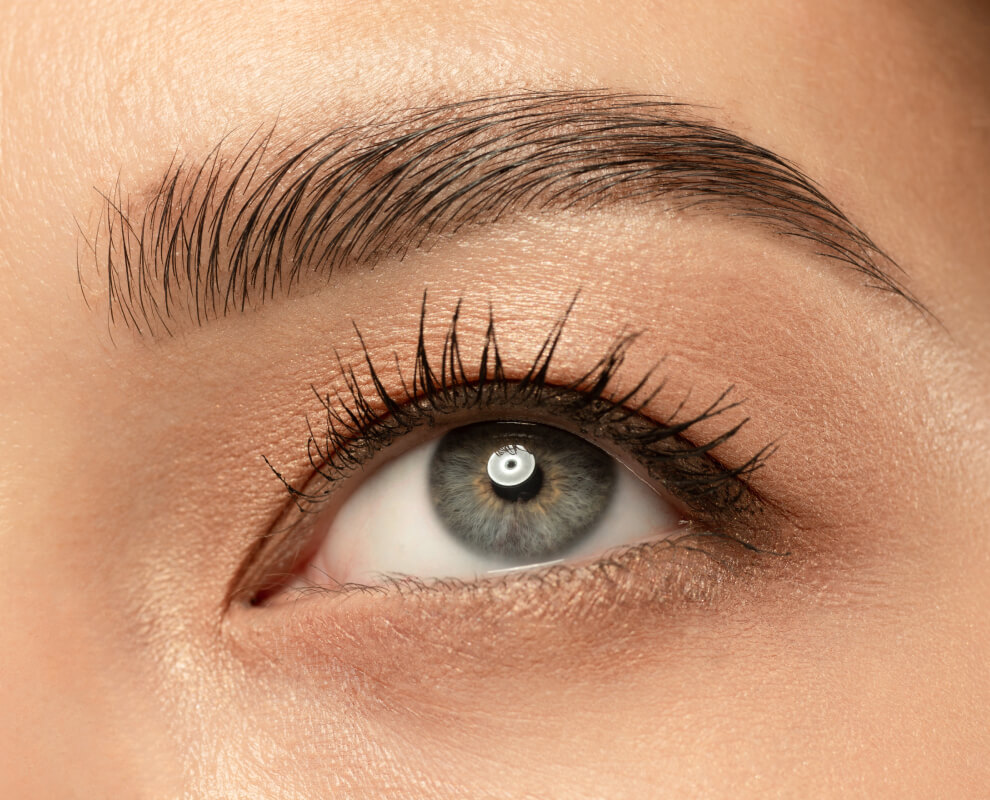 Why is Dezire clinic the Best clinic for your eyebrow transplantation procedure?
Looking for cosmetic treatment, Dezire clinic has been in the field of cosmetic and surgical procedures for years now. We use the latest technology available in the market to give you high-class services. Dezire is known for maintaining an impeccable level of hygiene for a safe experience for our clients. We maintain confidentiality in our work to ensure that you will have a comfortable experience with us. You can call us at 9717470550 or you can email us at (dezireclinicindia@gmail.com) to book your free consultation.
We are firm believer of transparency. With us you get what you see
Kailash Soceity, Ashram Road, Opposite Bata Showroom;b/H H K House, Ahmedabad, Gujarat 380009
A56, 1st Floor, Koramangala Industrial Layout, 5th Block, Jyoti Nivas College Road, Bengaluru – 560 095, Karnataka
3, Block C 6, Safdarjung Development Area, Hauz Khas, New Delhi 110016
Office. No. 202, 2nd Floor-Swastik Chambers, Above ICICI Bank, Erandwane, Pune, Maharashtra 411004
1405, Sector 46, Huda Colony, Gurugram, Haryana, India– 122002
M/7, dental plus,  Jolley square, Ram chawk, Ghod dod road, Near st Xaviers school, Surat 395001
We are firm believer of transparency. With us you get what you see
I was feeling gender dysphoria for years and finally decided to undergo FTM top surgery. The doctor and staff were very supportive and I felt genuinely happy after my surgery.
JYOTI DUBEY
I wanted to remove the mole near my nose for a very long time but was not able to decide how to do it. After consulting Dr. Prashant all my doubts got cleared. I am happy with the results.
KAPIL DHAR MISHRA
The size of my lips was my biggest insecurity. I decided to get the size of my lips reduced from dezire clinic and I am satisfied with the outcomes. The whole experience was nice and they explained me the procedure in advanced.
LUCKY
I was not able to lose weight due to various medical conditions but after my liposuction I am feeling so much better. I would highly recommend dezire clinic for their expertise and level of professionalism.
MADHU
My cyst was causing me some pain and it did not look good so I decided to remove it surgically. The procedure was easy and it took very less time. Thank you dezire clinic.
MAMTA
I was so tired of the extra bulge around my underarms. It was so difficult to wear my favorite clothes. My surgery helped me to get my confidence back. I am really thankful to Dr. Prashant.
MITA DAS
My Gynecomastia surgery was done in Dezire clinic safdarjung Delhi and i am very happy with the outcomes and I am very thankful to Dr Prashant Yadav and his team they all are very supportive. Now I can easily wear my favorite clothes.
PRABHGUN SINGH VOHAR
I underwent fat transfer procedure for my hands. I thought it will be a bit painful but the process was painless and staff was very cooperative. I am happy with my results.
RASHMI PURI
I got my several lipoma removed from the arm and it was an easy and painless procedure. I was feeling a bit nervous before the procedure but when the surgery started, I did not feel anything.
SURINDER SINGH
I recommend the dezire clinic for hair transplantation. I visited many clinics before but this one is the best one. Doctor is very gentle, highly experienced, staff is also very cooperative,experienced also. So if someone is suffering from hair loss or androgenic alopecia visit the clinic. Thanks Dr. Prashant Sir & Dezire Clinic
Aamir malik
The doctors and the clinic deserve true recommendation for their services and treatment. The doctors are highly experienced and the staff is very supportive and caring. I felt just like my home at the clinic. The clinic is best for any sort of hair treatment. *Disclaimer - Results may vary from person to person 
Ravi Tiwari
Laser Hair removal definitely changed me as a person. It is phenomenal. I haven't bought razors - which are so expensive now - for years, because I never shave, never. *Disclaimer - Results may vary from person to person.
Madhu Shah
I don't know how to express my thanks for the excellent job Dr. Prashant has performed on my gynecomastia surgery. I am not ashamed to take off his shirt now, and going to swimming. My self-esteem has risen dramatically. *Disclaimer - Results may vary from person to person.
Manish Uphadhaya
I had Vaser Hi Def 4D liposuction with Dr Prashant Yadav 3 months ago. Best decision I ever made. Great success with the procedure and I felt cared for and everyone had my best interest at heart. Could not be happier!!! Everyone at the Institute is great!!!*. *Disclaimer - Results may vary from person to person
Shabbir Shaikh