Breast Augmentation Breast Implant
Dr Prashant Yadav the Director of the clinic and the Chief Operating Surgeon is a renowned and reputed cosmetic surgeon of International class with practical, authentic and extensive experience and proficiency in this thrilling field.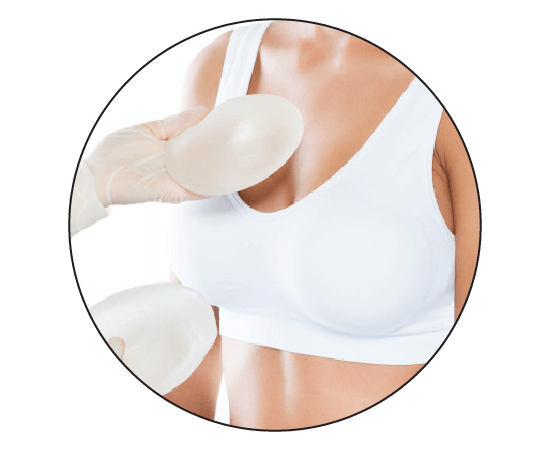 Breast Augmentation Breast Implant
Breast augmentation (also known as augmentation mammoplasty) is one of the most popular cosmetic surgeries in the world.
It is the procedure in which breast which are small in size can be enlarged and also to improve and shape of the breasts in one surgical procedure. Breast augmentation surgery can be a means to increase the size of small breasts to make you feel more feminine. The implants mainly silicon or saline filled implants are placed in the breast either in front of chest wall or behind the muscles of chest to enhance the size of breast.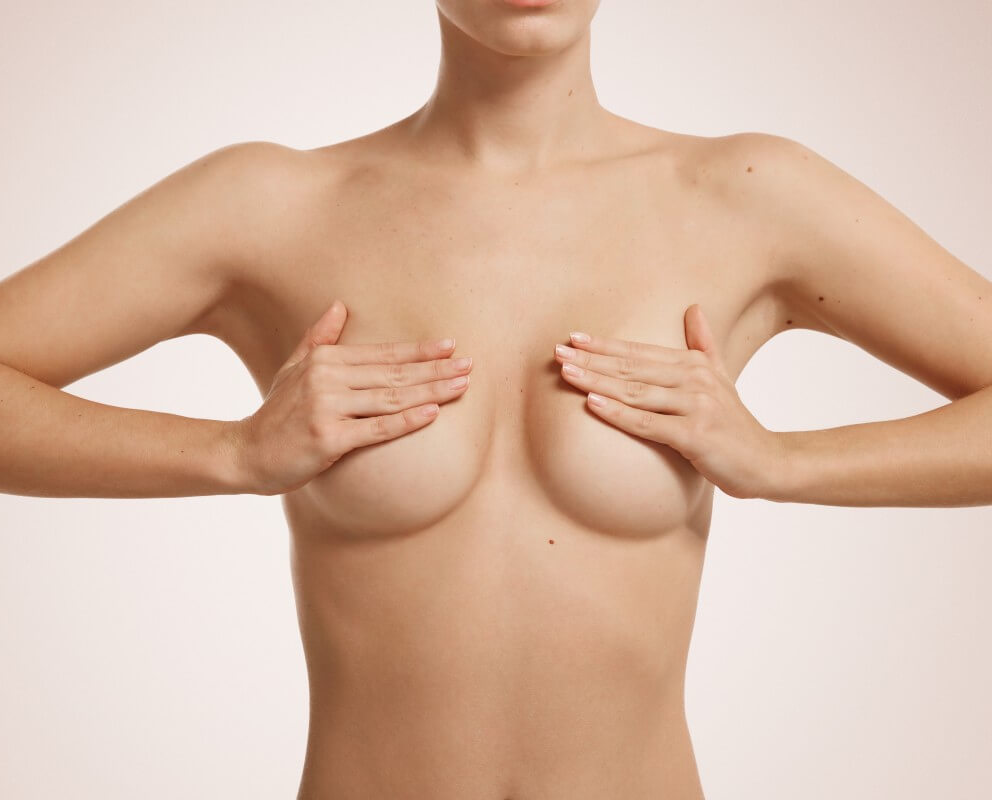 Reasons For Breast Implant
It is done mainly to enhance the beauty and getting the shape you were always dreaming of. More and more Indian women nowadays getting the benefit of this safe procedure
It can help many women to be more satisfied with their appearance and femininity. The most common complaint is dissatisfaction with breast size and shape. Many women want to increase the size of their breasts. This desire is very widespread among women of every age, race and body type.
Some women are predisposed to small breasts. During puberty, these women do not develop large amounts of breast tissue. Although small breasts are common, and they are functionally sound (able to produce milk), some women prefer to have more volume in their breast shape and size, because they feel more attractive and clothes fit better.
There are also women who have larger breasts, but seek breast surgery to add shape to their breasts after pregnancy and breast feeding. Breast shape and size will decrease and change after having children and breastfeeding, leaving the breast tissue deflated, less firm and saggy. Breast augmentation can help restore the breasts and make them look more perky, youthful and attractive.
In addition, some women simply lose breast mass with time. This can sometimes happen when a woman loses a large amount of weight. It can also be a function of age. As women enter menopause and the post-menopausal period, hormonal and other changes can result in a loss of breast fullness.
Finally, women who have physical deformities of the breasts, such as uneven breasts or different size breasts, have this surgery as a corrective procedure. And in other cases, reconstructive breast surgery is necessary after cancer. If one or both breasts were removed, they can be replaced with this procedure. Reconstructive surgery can be elective or medically necessary, and require breast implants to restore breast tissue.
How To Find The Right Size
We will help you in selecting the appropriate size of implant which will fit in your body proportions so you look absolute perfect and natural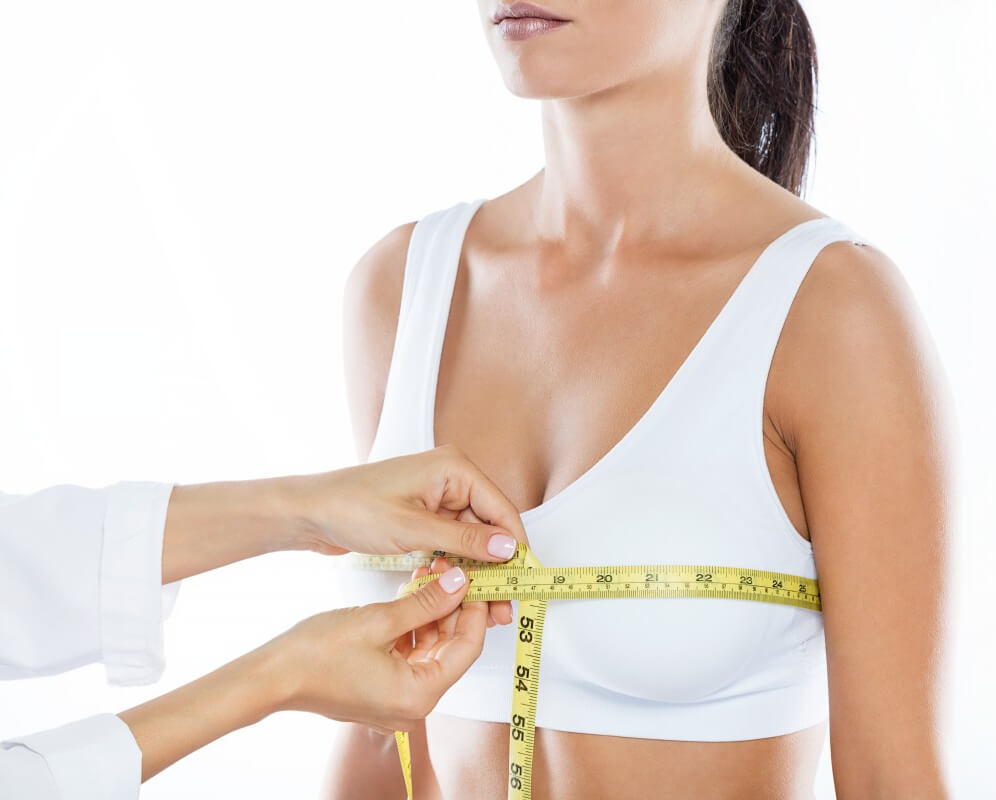 Breast Implants – Breast Implants Cosmetic Surgery at Low Cost in India | Dezire Clinic IndiaThe most common breast augmentation technique is the inframammary technique, which inserts the implant in the fold where the breast meets the chest wall. This breast augmentation technique leaves no visible scars, but it can leave slightly more visible or thicker scars than other breast augmentation techniques.
The inframammary breast augmentation technique gives the breast augmentation surgeon maximum access for precise dissection and placement of an implant.
A major benefit of the inframammary option is that women of childbearing age experience less difficulty breastfeeding after breast augmentation because neither the glandular tissue nor innervation is affected
Breast Implants (Small & large) In India – Dezire Clinic is the best clinic for Breast Implants Plastic Surgery with Inframammary, Periareolar, Transaxillary, Transumbilical at low cost & Price. We have clinics in Pune, Delhi, Bangalore, Gurgaon, Noida, Chennai and Hyderabad.The scar from a periareolar incision-the colored circle of skin around the nipple-is virtually invisible, as it blends well with the natural pigment and change in skin color. In addition to being the most easily concealed incision, the periareolar option has several other benefits: It allows the surgeon to place implants under the muscle or under the glandular tissue, as with inframammary incisions (under the breast). Surgeons like periareolar incisions because they give the greatest degree of precision because of the proximity to the treatment site.
The transaxillary breast augmentation technique requires placement of an incision in the extreme upper, outer region of the breast near the juncture of the arm to the torso (arm pit), which minimizes visible scarring. The incision is generally invisible even with the arm raised, but it is more likely to produce asymmetry of the inferior breast implant position. Subsequent revisions of transaxillary-placed breast implants usually require inframammary or periareolar incisions.
As all precautions are taken care to avoid these complications, these are very rare risks during this procedure. Patients are generally able to return to work within 3 days after the operation. Most people are completely back to normal within a week
Hematoma is a collection of blood inside a body cavity. A seroma is a collection of the watery portion of the blood (in this case, around the implant or around the incision). Swelling, pain and bruising may result. t.most of the time the body absorbs small hematomas and seromas, large onesvery rarely will require the aspiration of fluid and after that it get resolved
Rarest complication as all sterile precautions taken before and during the procedure
They can rupture by trauma or intense physical manipulation, although very rare
Capsular contracture occurs when the scar tissue or capsule that normally forms around the implant tightens and squeezes the implant. Capsular contracture is more common following infection, hematoma and seroma. It is also more common with sub-glandular placement (behind the mammary gland and on top of the chest muscle). Symptoms range from firmness and discomfort to severe pain, distorted shape, palpability of the implant and/or movement of the implant.
Slight discomfort occur for 1 or 2 days which will be controlled by oral pain killers
Changes in Nipple and Breast Sensation
Some nipple sensation loss might also be experienced, but that is relatively rare. Typically, nipple sensation will be restored as the body heals. This process might take time, so be patient
Recovery after Breast Implant
Breast Augmentation With Fat Grafting
Breast augmentation via fat grafting is a breast enhancement procedure that uses the body's own fat to enlarge the breasts. This method of breast augmentation uses liposuction to remove unwanted fat from another part of the body, such as the thighs, buttocks or abdomen. The fat is then used to create larger breasts that look and feel natural.
A main benefit of breast augmentation via fat grafting is foreign material is inserted into your breasts. And because this procedure uses tissues similar to the tissues that make up the breast, it's possible to form a breast that feels natural and creates a natural silhouette.
Breast augmentation via fat grafting can result in an added benefit: a trimmer body. Liposuction removes excess fat from areas of the body that have not responded well to diet and exercise. For a breast augmentation procedure, this fat is then used to enhance the breasts.
Other reasons to choose a fat grafting technique include
This procedure involves three steps
The fat are first removed from the area decided upon beforehand. Often this is the buttocks, abdomen or thighs-common areas that contain excess fat and can be slimmed and toned by the removal of fat.
The growth in popularity of breast augmentation via fat transfer is due in part to advances in liposuction technology. Liposuction has gained wide popularity because of improvements in technology and cost. It's now a safe and common cosmetic procedure that helps patients improve their appearances and self-confidence. For this procedure, a cannula, or thin tube, is used to suck out the fat. Next, the doctor processes the fat using techniques designed to preserve the fat and ensure a high percentage of fat survives the injection.
Finally, the doctor injects the fat into the breast through very small incisions. The doctor may inject small amounts of fat into different parts of the breast to create a full, natural look. In fact, one benefit of a fat grafting technique is that the doctor can inject fat into specific parts of the breast that require shaping. After the fat is injected, it might take several months before the results are visible, but you should see some results right away.
Women choose to have breast augmentation via fat grafting for a variety of reasons, including
To Get the complete detail of areola reduction price at +91 9222122122
We are firm believer of transparency. With us you get what you see
Kailash Soceity, Ashram Road, Opposite Bata Showroom;b/H H K House, Ahmedabad, Gujarat 380009
A56, 1st Floor, Koramangala Industrial Layout, 5th Block, Jyoti Nivas College Road, Bengaluru – 560 095, Karnataka
3, Block C 6, Safdarjung Development Area, Hauz Khas, New Delhi 110016
Office. No. 202, 2nd Floor-Swastik Chambers, Above ICICI Bank, Erandwane, Pune, Maharashtra 411004
1405, Sector 46, Huda Colony, Gurugram, Haryana, India– 122002
M/7, dental plus,  Jolley square, Ram chawk, Ghod dod road, Near st Xaviers school, Surat 395001
We are firm believer of transparency. With us you get what you see
I was feeling gender dysphoria for years and finally decided to undergo FTM top surgery. The doctor and staff were very supportive and I felt genuinely happy after my surgery.
JYOTI DUBEY
I wanted to remove the mole near my nose for a very long time but was not able to decide how to do it. After consulting Dr. Prashant all my doubts got cleared. I am happy with the results.
KAPIL DHAR MISHRA
The size of my lips was my biggest insecurity. I decided to get the size of my lips reduced from dezire clinic and I am satisfied with the outcomes. The whole experience was nice and they explained me the procedure in advanced.
LUCKY
I was not able to lose weight due to various medical conditions but after my liposuction I am feeling so much better. I would highly recommend dezire clinic for their expertise and level of professionalism.
MADHU
My cyst was causing me some pain and it did not look good so I decided to remove it surgically. The procedure was easy and it took very less time. Thank you dezire clinic.
MAMTA
I was so tired of the extra bulge around my underarms. It was so difficult to wear my favorite clothes. My surgery helped me to get my confidence back. I am really thankful to Dr. Prashant.
MITA DAS
My Gynecomastia surgery was done in Dezire clinic safdarjung Delhi and i am very happy with the outcomes and I am very thankful to Dr Prashant Yadav and his team they all are very supportive. Now I can easily wear my favorite clothes.
PRABHGUN SINGH VOHAR
I underwent fat transfer procedure for my hands. I thought it will be a bit painful but the process was painless and staff was very cooperative. I am happy with my results.
RASHMI PURI
I got my several lipoma removed from the arm and it was an easy and painless procedure. I was feeling a bit nervous before the procedure but when the surgery started, I did not feel anything.
SURINDER SINGH
I recommend the dezire clinic for hair transplantation. I visited many clinics before but this one is the best one. Doctor is very gentle, highly experienced, staff is also very cooperative,experienced also. So if someone is suffering from hair loss or androgenic alopecia visit the clinic. Thanks Dr. Prashant Sir & Dezire Clinic
Aamir malik
The doctors and the clinic deserve true recommendation for their services and treatment. The doctors are highly experienced and the staff is very supportive and caring. I felt just like my home at the clinic. The clinic is best for any sort of hair treatment. *Disclaimer - Results may vary from person to person 
Ravi Tiwari
Laser Hair removal definitely changed me as a person. It is phenomenal. I haven't bought razors - which are so expensive now - for years, because I never shave, never. *Disclaimer - Results may vary from person to person.
Madhu Shah
I don't know how to express my thanks for the excellent job Dr. Prashant has performed on my gynecomastia surgery. I am not ashamed to take off his shirt now, and going to swimming. My self-esteem has risen dramatically. *Disclaimer - Results may vary from person to person.
Manish Uphadhaya
I had Vaser Hi Def 4D liposuction with Dr Prashant Yadav 3 months ago. Best decision I ever made. Great success with the procedure and I felt cared for and everyone had my best interest at heart. Could not be happier!!! Everyone at the Institute is great!!!*. *Disclaimer - Results may vary from person to person
Shabbir Shaikh