Dr Prashant Yadav the Director of the clinic and the Chief Operating Surgeon is a renowned and reputed cosmetic surgeon of International class with practical, authentic and extensive experience and proficiency in this thrilling field.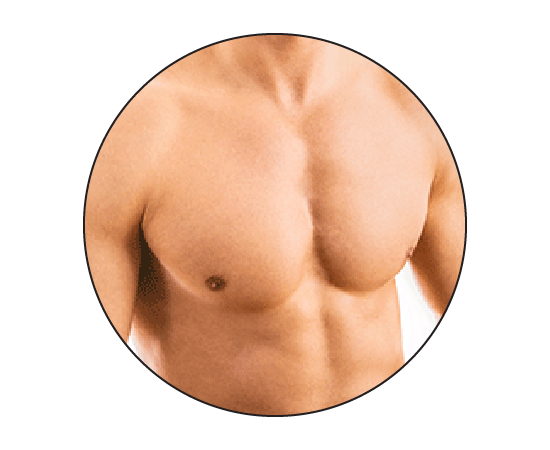 Caring about your appearance isn't an exclusively female habit. Savvy men know that an attractive appearance helps get them on the fast track to success, in their professional and personal life. The impact of better looks is undeniable; research has found that it boosts self confidence and self esteem, which in turn allows you to be more optimistic, ambitious, and lead a happier life.
Whatever your age, improving your looks with Male Body Contouring is one of the most valuable investments you can make in your life. Book Your Male Body Contouring Consultation With Dr. Prashant Yadav at +91 920 595 0249. Dr. Prashant Yadav is a Board Certified Plastic Surgeon.
Dr. Prashant Yadav has seen an increase in the number of cosmetic surgery procedures he performs on men over the years.
How Male Body Contouring Benefits
Male body contouring procedures: plastic surgery for men
You'll undergo one or more of the following cosmetic surgical treatments, each of which has been customized to achieve the results you expect.
Subcutaneous fat is often the primary reason why many men lack muscular definition – muscles remain hidden underneath unwanted fat that is often resistant to a healthy diet and exercise. Liposuction selectively removes only the fat that thwarts your attempt to achieve the leaner, fitter body profile you want. The procedure can target many areas on your body, including the chest, stomach, sides, arms and back.
Most men have a propensity to develop stubborn fat around the mid-section, and aging accelerates its development. Unfortunately, even if dramatic fat reduction occurs in the area, lax skin and muscles may develop, resulting in yet another aesthetic problem. A male tummy tuck removes stubborn fat and loose skin as well as tightens lax muscles to create a defined and chiseled body. You'll have a better chance of developing a desirable "six pack".
Male Breast Reduction Surgery (Gynecomastia Treatment)
If you have excess breast tissue that gives you the appearance of having breasts, you've experienced the embarrassment that is associated with this feminine body trait. Known as gynecomastia, the abnormal physical condition can have a negative impact on your self esteem. Male breast reduction surgery removes excess tissue in the chest to achieve a flatter, more defined contour.
Call +91 920 595 0249 to arrange your consultation with Dr Prashant Yadav today to get on the right path to success.
We are firm believer of transparency. With us you get what you see
Kailash Soceity, Ashram Road, Opposite Bata Showroom;b/H H K House, Ahmedabad, Gujarat 380009
A56, 1st Floor, Koramangala Industrial Layout, 5th Block, Jyoti Nivas College Road, Bengaluru – 560 095, Karnataka
3, Block C 6, Safdarjung Development Area, Hauz Khas, New Delhi 110016
Office. No. 202, 2nd Floor-Swastik Chambers, Above ICICI Bank, Erandwane, Pune, Maharashtra 411004
1405, Sector 46, Huda Colony, Gurugram, Haryana, India– 122002
M/7, dental plus,  Jolley square, Ram chawk, Ghod dod road, Near st Xaviers school, Surat 395001
We are firm believer of transparency. With us you get what you see
I was feeling gender dysphoria for years and finally decided to undergo FTM top surgery. The doctor and staff were very supportive and I felt genuinely happy after my surgery.
JYOTI DUBEY
I wanted to remove the mole near my nose for a very long time but was not able to decide how to do it. After consulting Dr. Prashant all my doubts got cleared. I am happy with the results.
KAPIL DHAR MISHRA
The size of my lips was my biggest insecurity. I decided to get the size of my lips reduced from dezire clinic and I am satisfied with the outcomes. The whole experience was nice and they explained me the procedure in advanced.
LUCKY
I was not able to lose weight due to various medical conditions but after my liposuction I am feeling so much better. I would highly recommend dezire clinic for their expertise and level of professionalism.
MADHU
My cyst was causing me some pain and it did not look good so I decided to remove it surgically. The procedure was easy and it took very less time. Thank you dezire clinic.
MAMTA
I was so tired of the extra bulge around my underarms. It was so difficult to wear my favorite clothes. My surgery helped me to get my confidence back. I am really thankful to Dr. Prashant.
MITA DAS
My Gynecomastia surgery was done in Dezire clinic safdarjung Delhi and i am very happy with the outcomes and I am very thankful to Dr Prashant Yadav and his team they all are very supportive. Now I can easily wear my favorite clothes.
PRABHGUN SINGH VOHAR
I underwent fat transfer procedure for my hands. I thought it will be a bit painful but the process was painless and staff was very cooperative. I am happy with my results.
RASHMI PURI
I got my several lipoma removed from the arm and it was an easy and painless procedure. I was feeling a bit nervous before the procedure but when the surgery started, I did not feel anything.
SURINDER SINGH
I recommend the dezire clinic for hair transplantation. I visited many clinics before but this one is the best one. Doctor is very gentle, highly experienced, staff is also very cooperative,experienced also. So if someone is suffering from hair loss or androgenic alopecia visit the clinic. Thanks Dr. Prashant Sir & Dezire Clinic
Aamir malik
The doctors and the clinic deserve true recommendation for their services and treatment. The doctors are highly experienced and the staff is very supportive and caring. I felt just like my home at the clinic. The clinic is best for any sort of hair treatment. *Disclaimer - Results may vary from person to person 
Ravi Tiwari
Laser Hair removal definitely changed me as a person. It is phenomenal. I haven't bought razors - which are so expensive now - for years, because I never shave, never. *Disclaimer - Results may vary from person to person.
Madhu Shah
I don't know how to express my thanks for the excellent job Dr. Prashant has performed on my gynecomastia surgery. I am not ashamed to take off his shirt now, and going to swimming. My self-esteem has risen dramatically. *Disclaimer - Results may vary from person to person.
Manish Uphadhaya
I had Vaser Hi Def 4D liposuction with Dr Prashant Yadav 3 months ago. Best decision I ever made. Great success with the procedure and I felt cared for and everyone had my best interest at heart. Could not be happier!!! Everyone at the Institute is great!!!*. *Disclaimer - Results may vary from person to person
Shabbir Shaikh